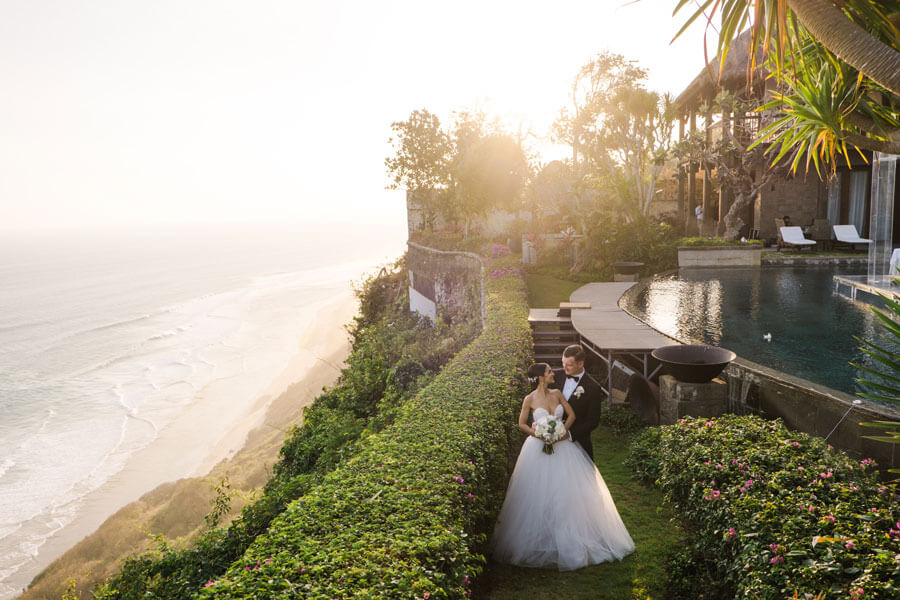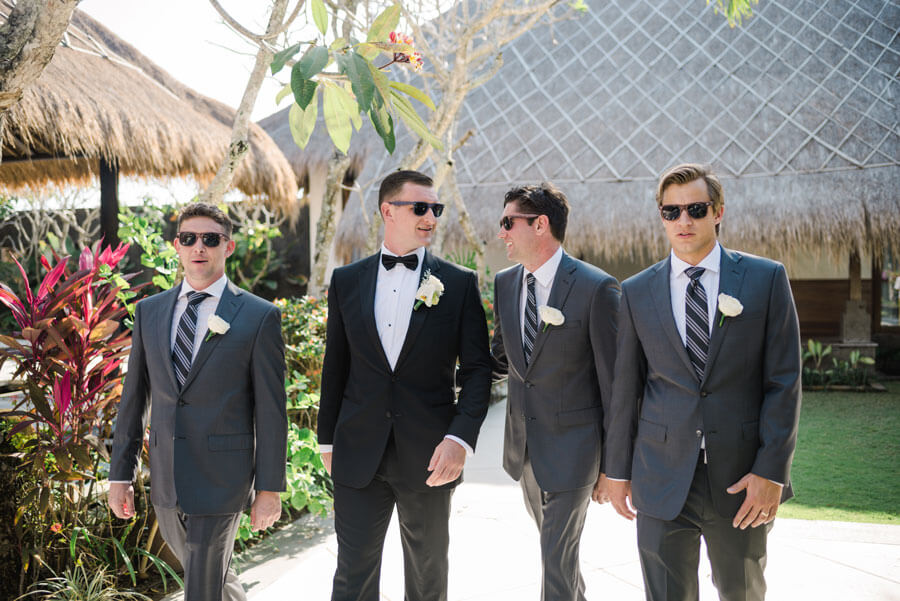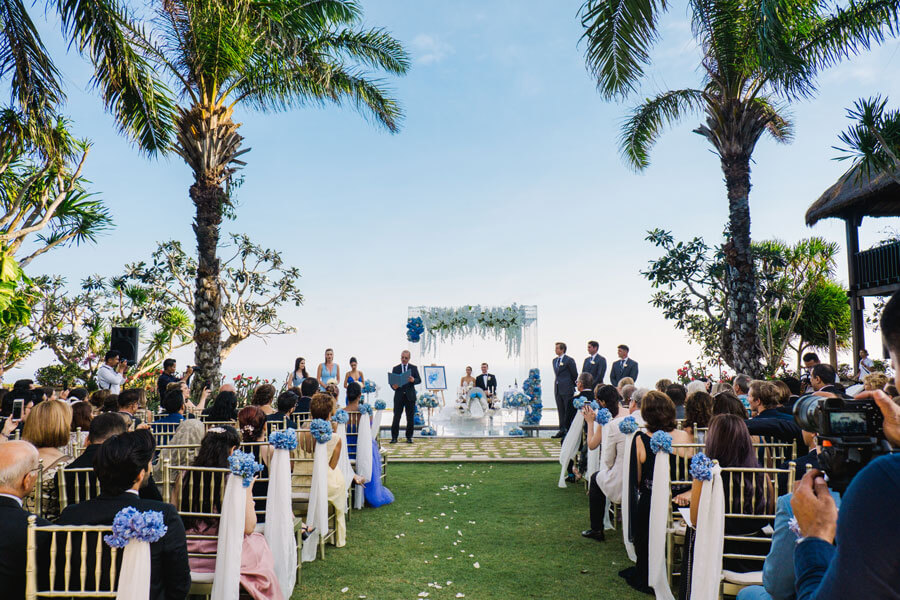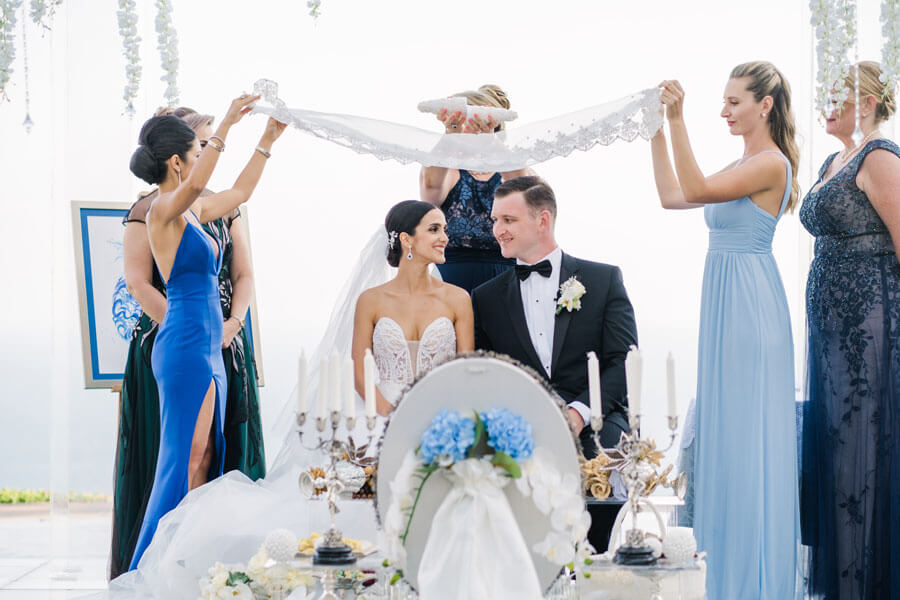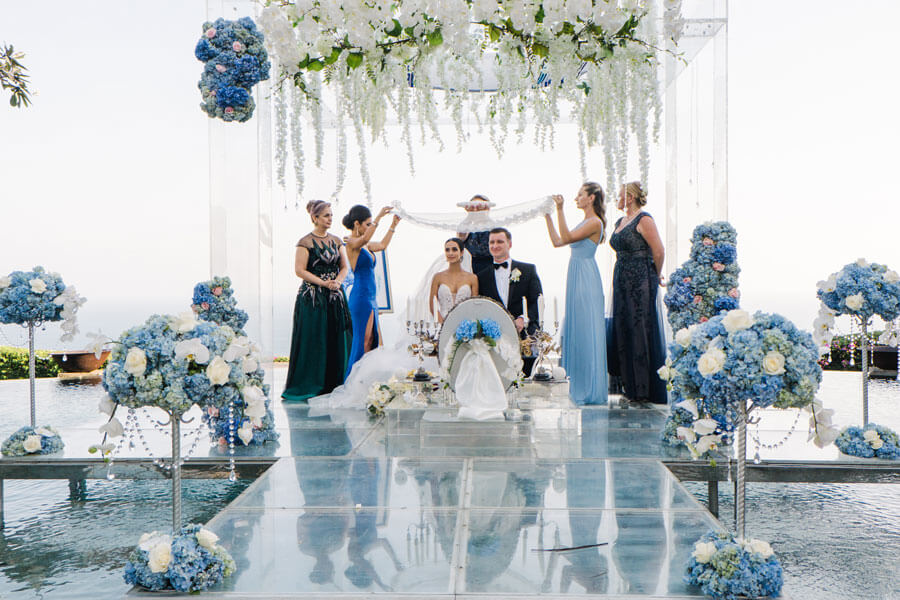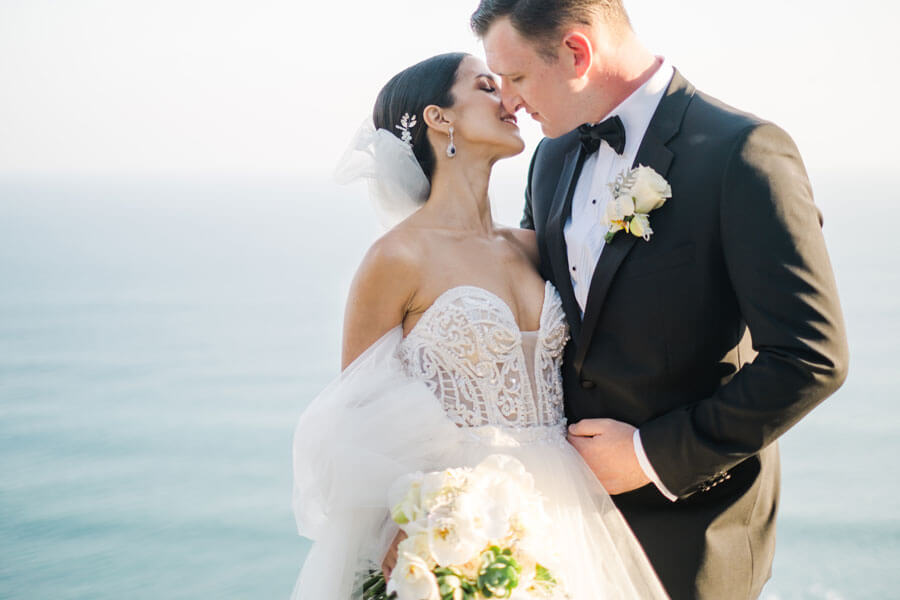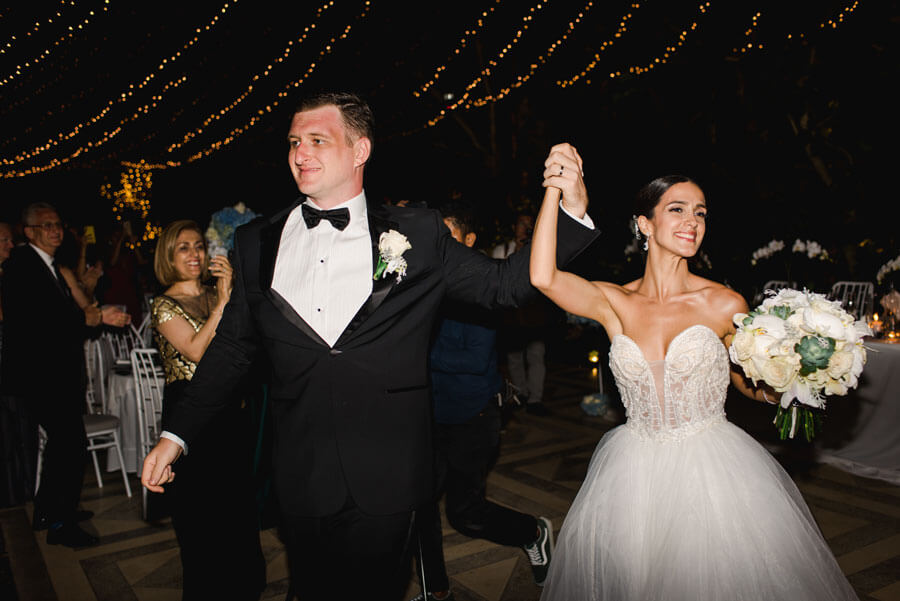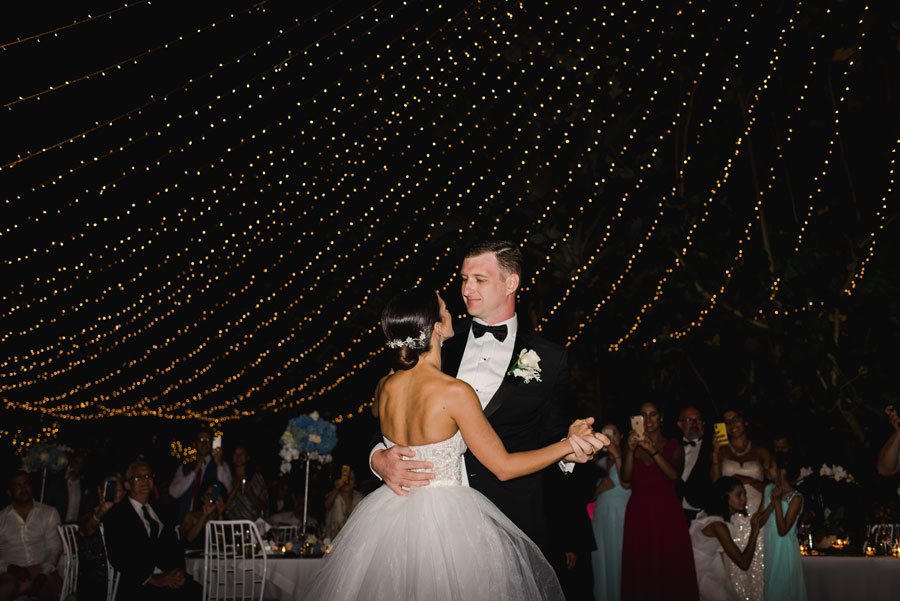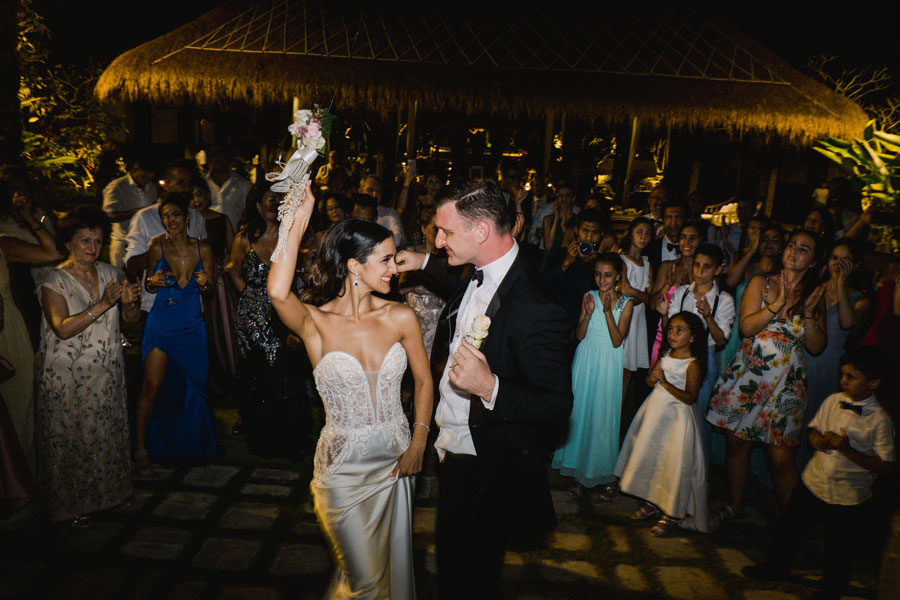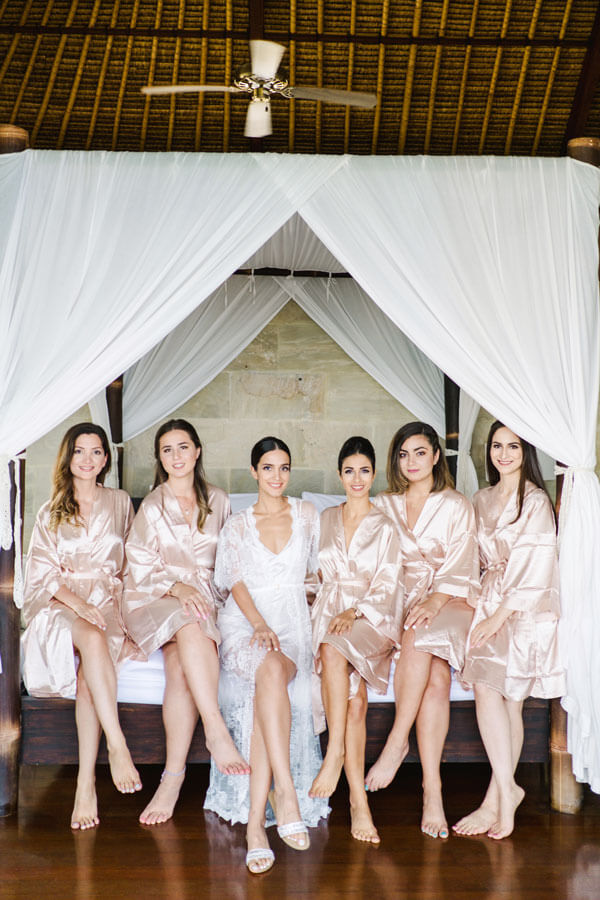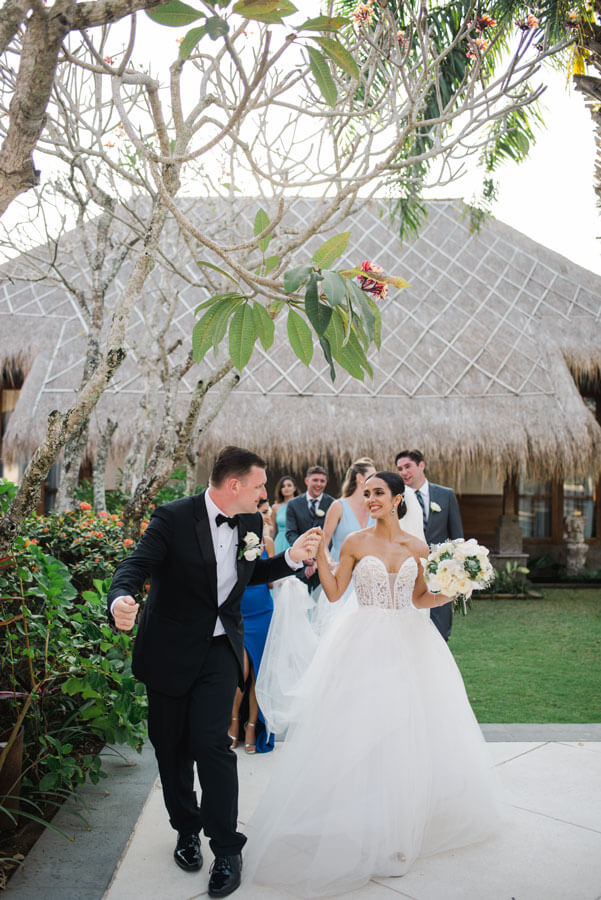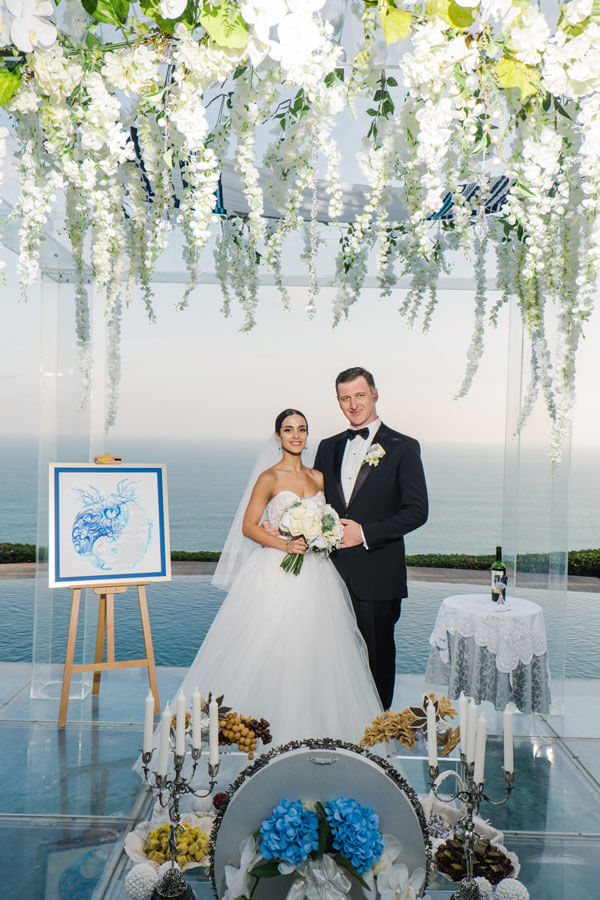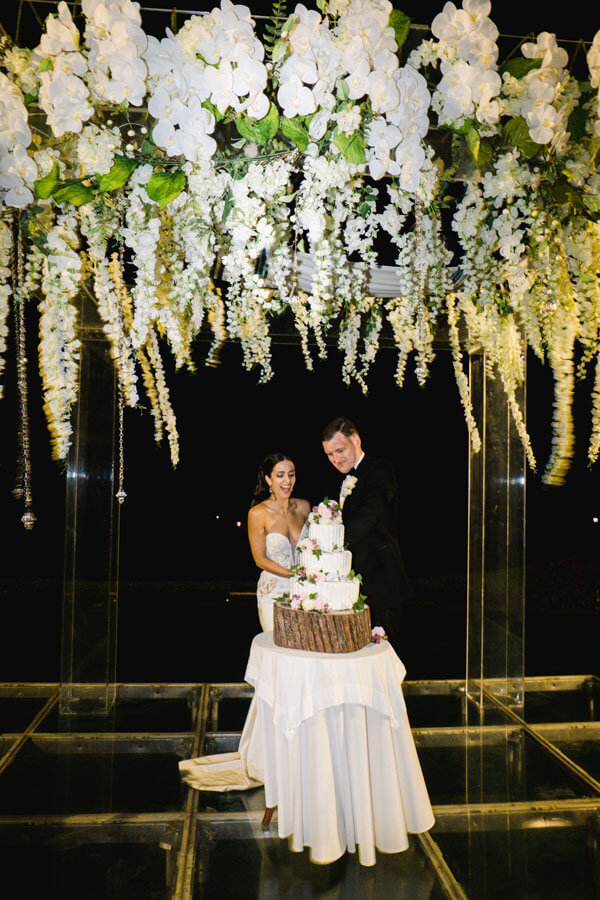 Mixed cultural weddings are the most difficult thing to do. Milka had to learn two different cultures to be able to hold it. Not just different cultures from one country, but these are really 2 cultures from 2 different countries.
Although the two cultures, Persian and Jewish originate from the Middle East, the differences are many uniqueness, so a challenge in itself.
Mahsa comes from Iran and Jesse comes from America, of Jewish descent. They wanted to get married in Bali, because they fell in love with the Balinese landscape and culture.
When contacted by Jesse, Milka felt this was an interesting challenge because the origin of the bride and groom is completely contradictory in this world. With various difficulties, in the end, the wedding which was held at Tirtha Bridal was successful and peaceful.
The key to success is open communication, trust and also the art of organizing a wedding party. Mahsa's request to make a Sofreh Aghd (Iranian-style wedding table) was fulfilled by Milka who also made a Chuppah for Jesse to perform a simple Jewish ceremony, Ketubah, followed by the shouting of Mazel Tov. Final details made with Mahsa's choices of Shades of Blue Hydrangea that is combined with crystal and clear Chuppah decoration that makes everything look stunning and beautiful.
Mahsa and Jesse are very grateful to Milka for successfully organizing such a unique wedding. This can be seen from the testimonial from the Mahsa.
Mazel Tov!
Venue: Stone House & Glass House by Tirtha Bridal
Photographer: Adiwarna – Gusde Photography
Decoration: Becik florist
Videographer: Lightmotion
Testimonial from Mahsa and Jesse
When we chose Bali as our wedding destination, we took a flight and you were the first wedding planner I had contacted. There was no need to look further. Thank you for always being calm, patient, and available. A destination wedding has its own worries and you made it much easier for us. Even though our wedding was a multicultural one and the one you hadn't had any experience with before, you and your team handled it so beautifully. I can tell you there were times you got frustrated with all the requests that I had as I got some changes a month or two before the wedding but you were always welcome and never stopped smiling!! Thank you for calming me down whenever I was stressed.
We would like to appreciate your whole team because they all were aware of what the bride likes or doesn't. They were all remarkably around us to fulfill our needs on the day of the wedding.
There is only one thing to complain about and that is we all forgot to take a picture together on the wedding day!!! We missed that!!
Thank you to both the Chroma team and Tirtha bridal for making our day absolutely stunning and memorable!! We will choose you both over and over again!!

Sincere regards,
Mahsa & Jesse Farquhar
Inquiry