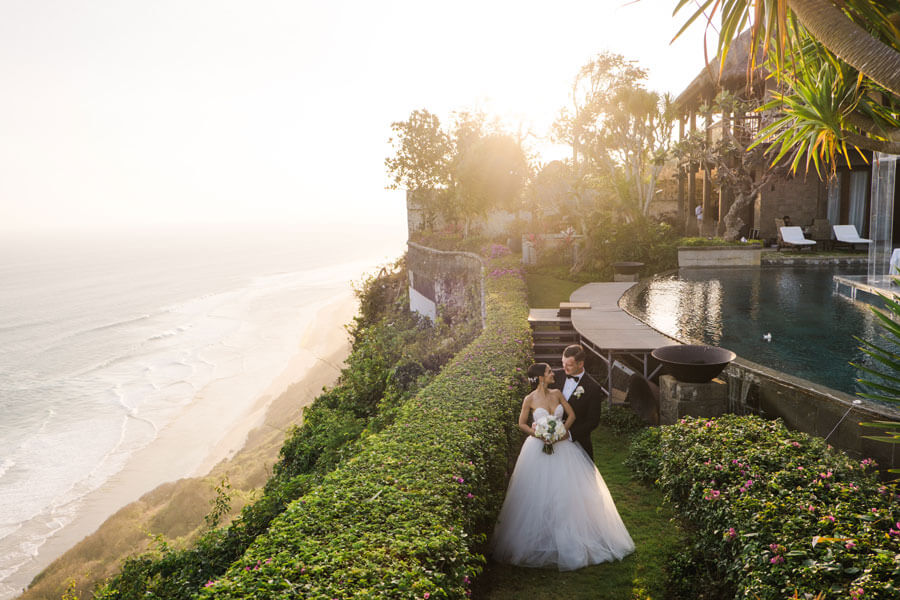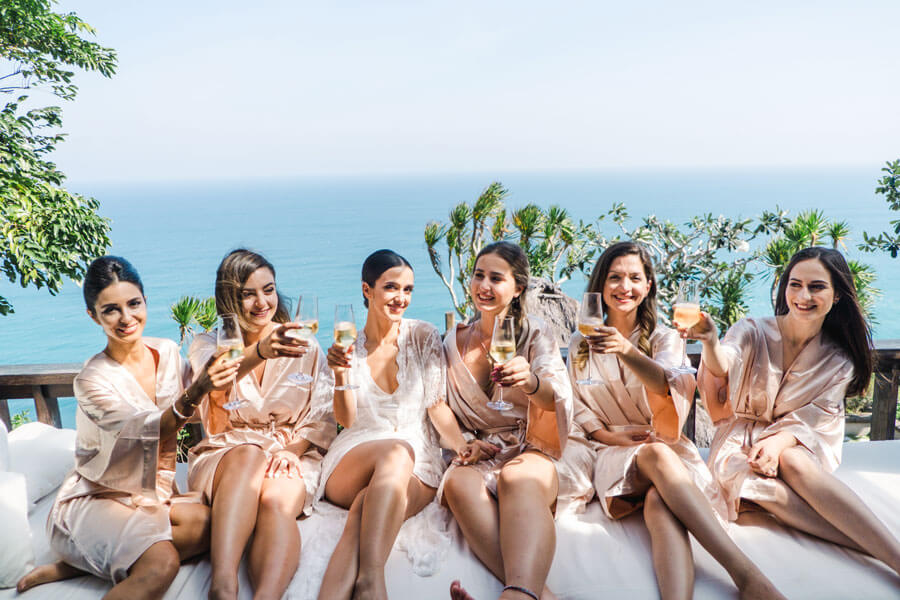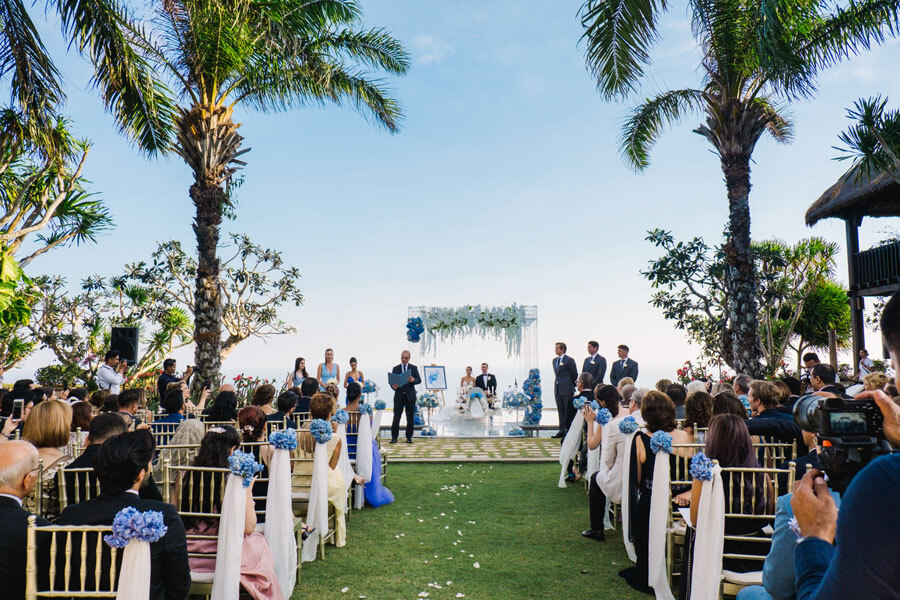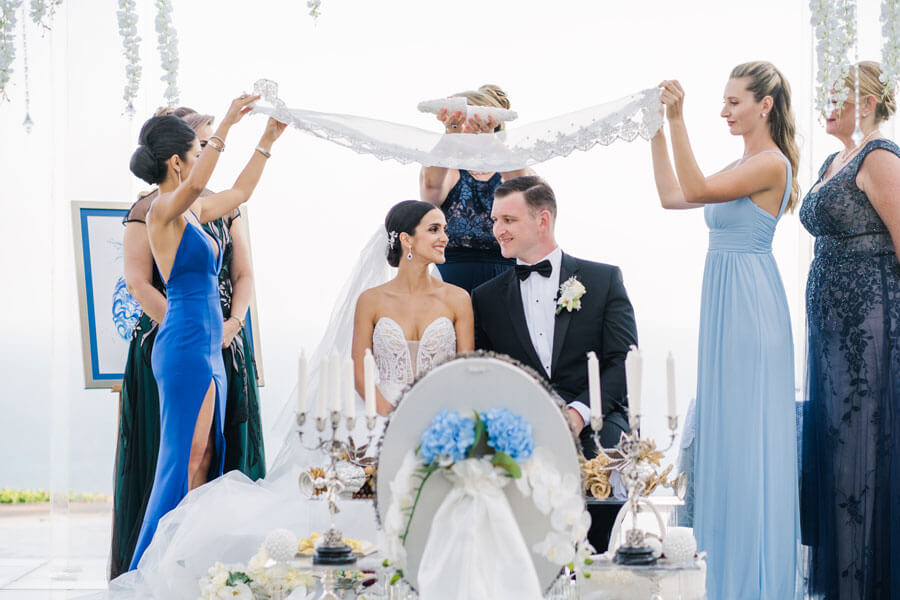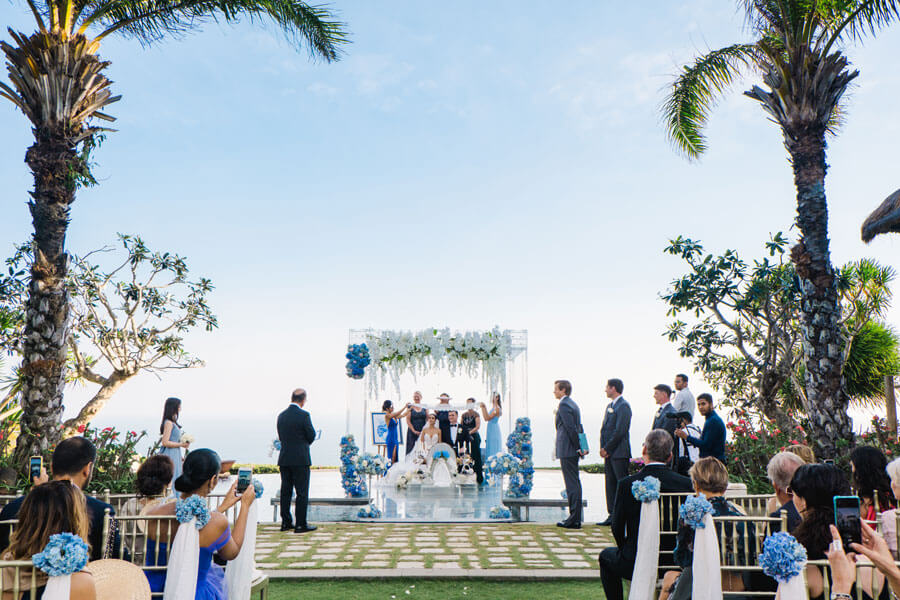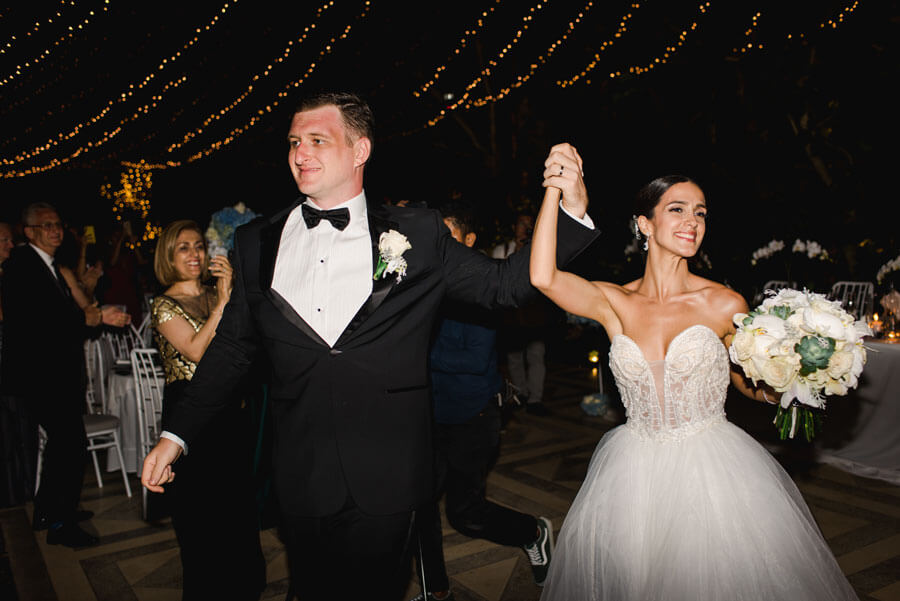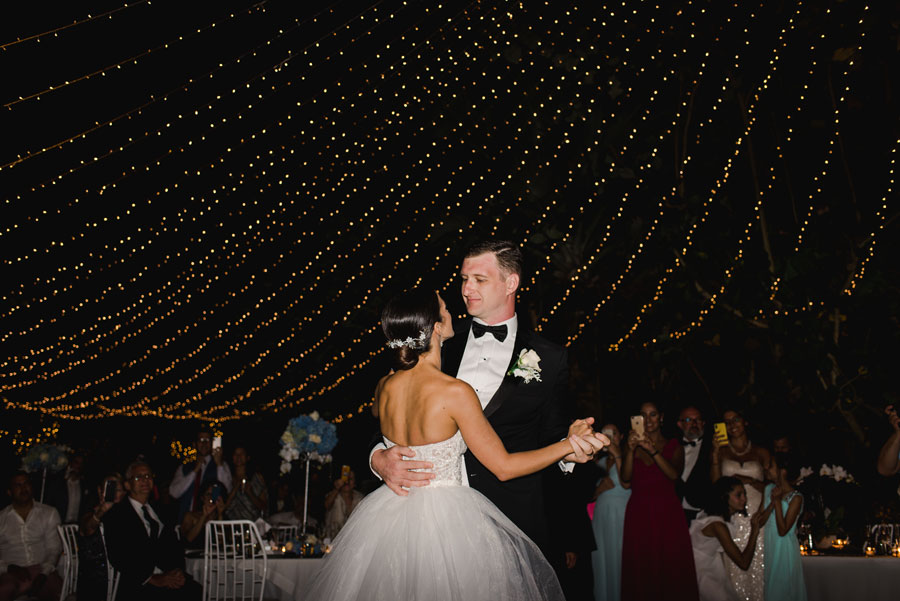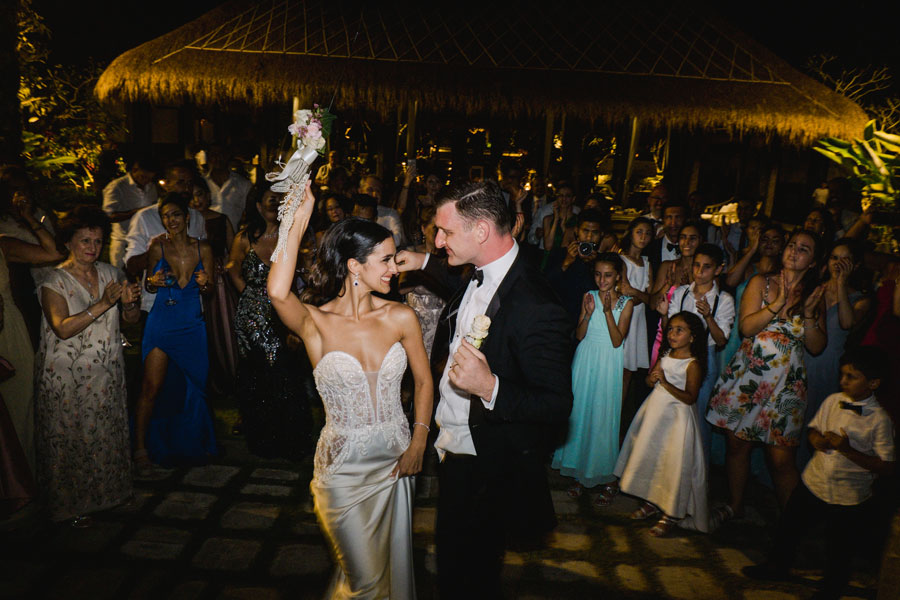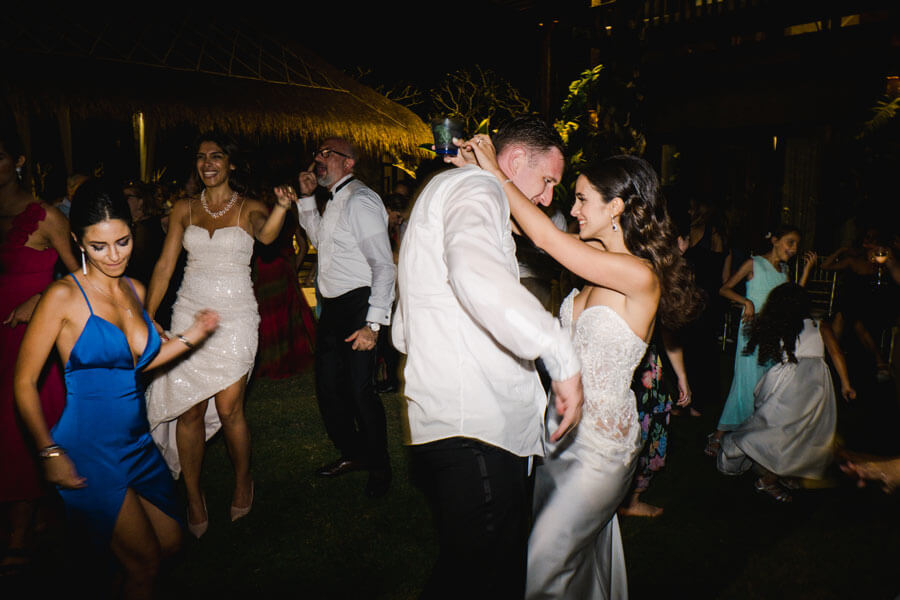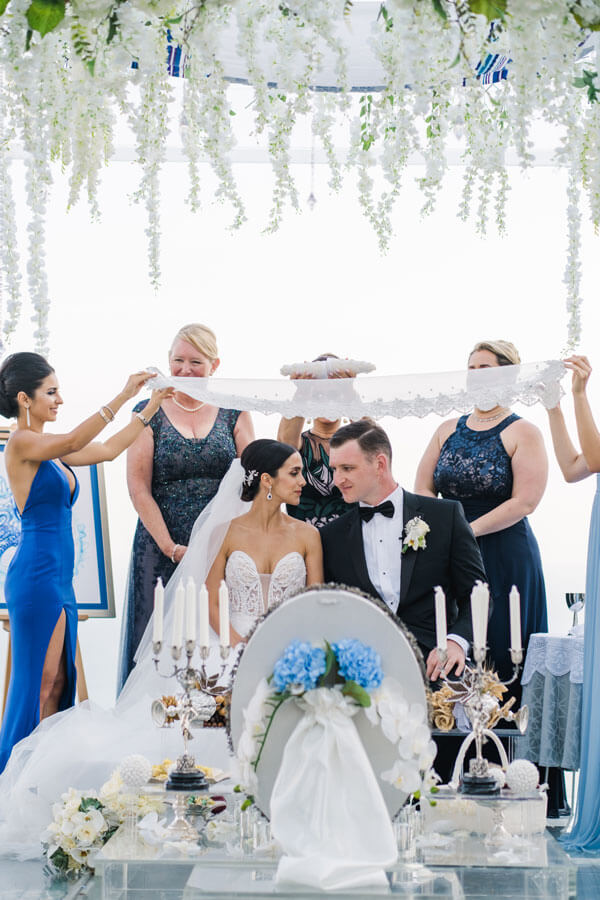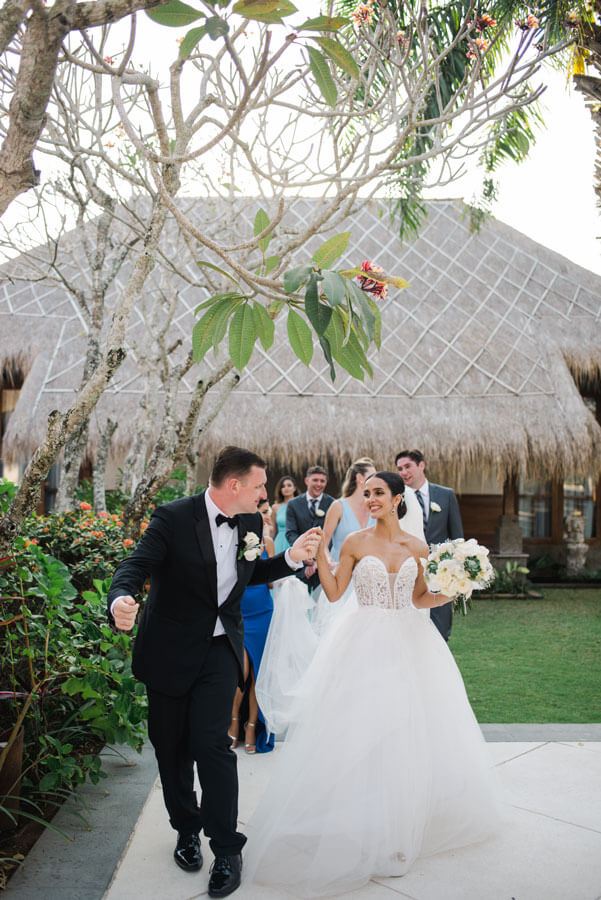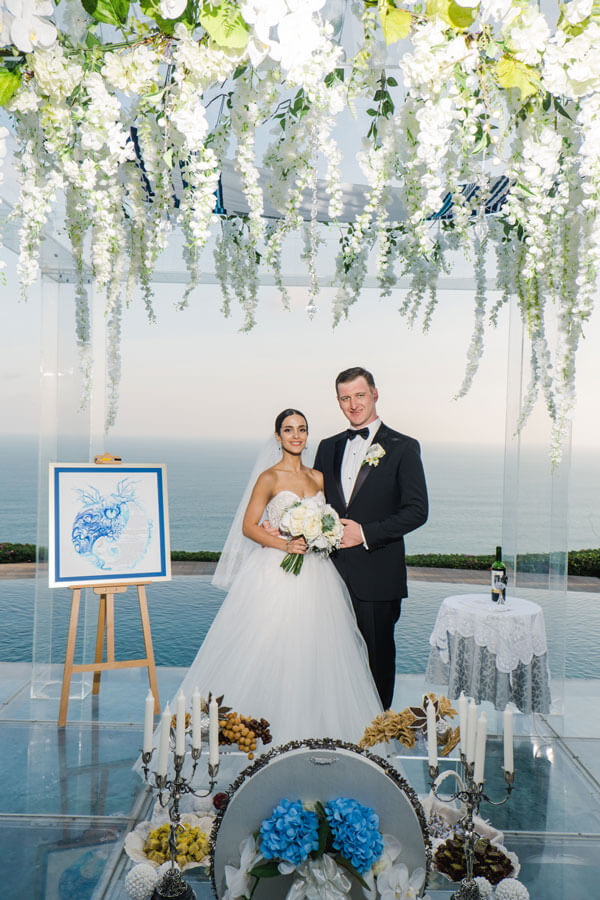 Understanding a new tradition for Milka is an unforgettable experience.
Mahsa comes from Iran and Jesse comes from America. They required a mixed ceremonial between Persian with Sofreh Aghd and followed by simple Jewish.
The key to the success of these preparations is because of the Bride and Milka as their Bali wedding planner, good communication and well organized.
Final details made with Mahsa's choices of Shades of Blue Hydrangea that is combined with crystal and clear chuppah decoration that makes everything look stunning and beautiful.
Venue: Stone House & Glass House by Tirtha Bridal
Photographer: Adiwarna – Gusde Photography
Decoration: Becik florist
Videographer: Lightmotion
When we chose Bali as our wedding destination, we took a flight and you were the first wedding planner I had contacted. There was no need to look further. Thank you for always being calm, patient, and available. Destination wedding has its own worries and you made it much easier for us. Even though our wedding was a multicultural one and the one you hadn't had any experience with before, you and your team handled it so beautifully. I can tell you there were times you got frustrated but all the requests that I had as I got some changes a month or two before the wedding but you were always welcome and never stopped smiling!! Thank you for calming me down whenever I was stressed.
We would like to appreciate your whole team because they all were aware of what the bride likes or doesn't. They were all remarkably around us to fulfill our needs on the day of the wedding.
There is only one thing to complain about and that is we all forgot to take a picture together on the wedding day!!! We missed that!!
Thank you to both Chroma team and Tirtha bridal for making our day absolutely stunning and memorable!! We will choose you both over and over again!!

Sincere regards,
Mahsa & Jesse Farquhar
Inquiry